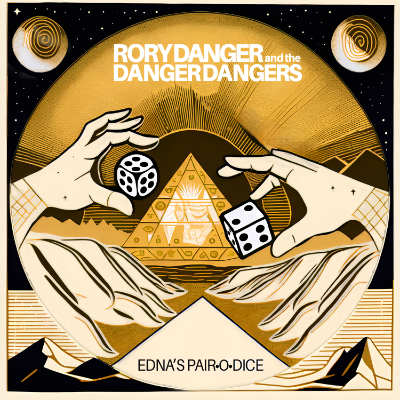 Rory Danger and the Danger Dangers and Qualtox Inc are happy to announce the release of single No 2.
This recording had an unusual path of creation. It was penned by Spencer Bohren and sung by SPIKE DANGER back in the 1980's. After their passing in 2019 a taped solo performance was discovered by D'Ranger Danger. After listening we all agreed we wanted to put it on the Age of Invention. We added some drums, bass, and tack piano. Enjoy Edna's Pair•O•Dice.
Here is the spotify link, other streaming services are available
HERE
.