The Age of Exploration
Release: Oct, 10, 1914
LIMITED CD'S STILL AVAILABLE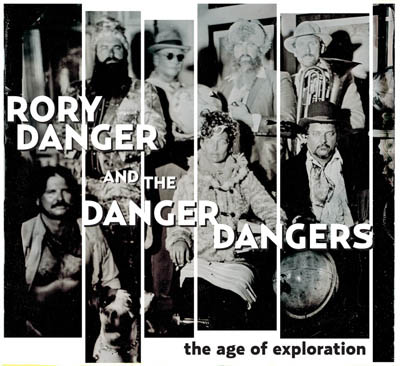 The Age of Exploration is available on all streaming platforms and in compact disc format from the Louisiana Music Factory.
We went old school on this. It's meant to be listened to end to end. Hope you enjoy. - Rory
"This record is insane... Think rockabilly circus with ties to the Shackleton exploration, danger, true love, danger, teenage make-out sessions, danger, Paul Simon with a sprinkling of danger. I generally like the music I do CD covers for, but this is probably the most spectacularly insane project I've been involved in."- Django Bohren (he did the CD's artwork).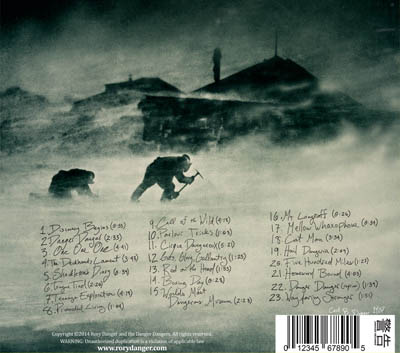 1

Discovery Begins

0:55
2

Danger Danger

2:33
3

One One One

4:41
4

The Deckhand's Lament

3:43
5

Shackleton's Diary

0:39
6

Tongue Tied

J. Berry, D. Covay, M. Lewis - Screen Gems - EMI Music Inc. (BMI)

2:20
7

Teenage Exploration

4:19
8

Primordial Living

1:04
9

Call Of The Wild

4:18
10

Parlour Tricks

1:08
11

Cirque Dangereux

5:21
12

Guts, Glory, Gallantry

1:25
13

Red On The Head

Johnny Fritz - Piss on Ford Music (BMI)

1:55
14

Boxing Day

0:28
15

Worlds Most Dangerous Museum

2:28
16

Mt Longstaff

0:26
17

Mello Whaxophone

0:34
18

Cat Man

B. Davis, G.Vincent - Central Songs (BMI)

3:34
19

Hail Dangeria

2:09
20

Five Hundred Miles

traditional

1:27
21

Homeward Bound

P. Simon - Paul Simon Music (BMI)

4:03
22

Danger Danger (Reprise)

1:39
23

Wayfaring Stranger

traditional

1:51